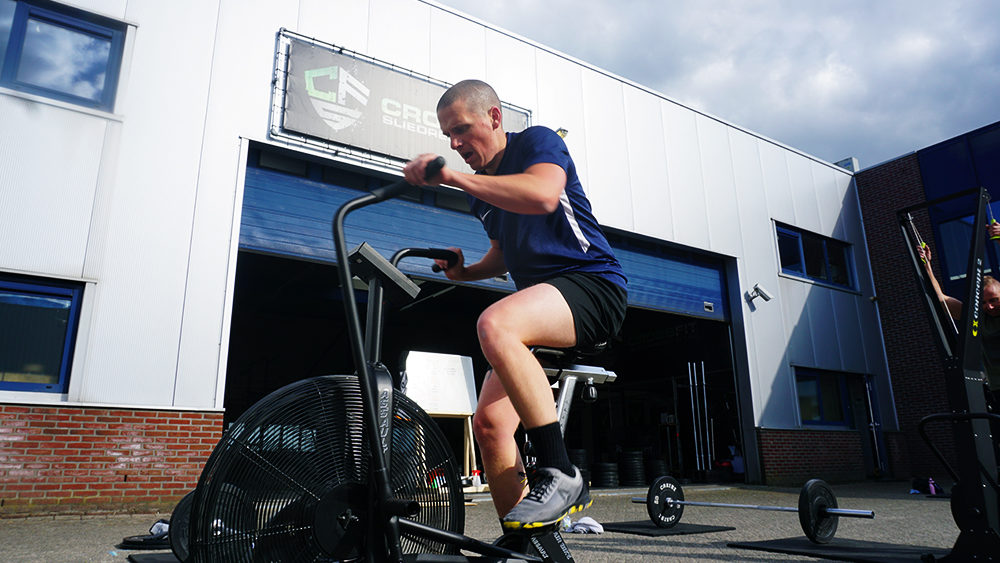 Na 107 lockdown workouts is het zover: de sportscholen mogen weer open! We gaan dus vanaf heden de lessen weer binnen in de box houden. Afhankelijk van de WODs zullen we af en toe ook nog eens buiten sporten, want dat was best lekker. Maar we zijn nu niet meer afhankelijk van de regenbuien en ook voor de materialen is het beter om dit weer binnen te gebruiken. We willen jullie ontzettend bedanken voor het vertrouwen in ons! We hebben bijna iedereen de afgelopen weken terug gezien tijdens onze CrossFit Outdoor lessen. Dat is voor ons echt super om te zien. Via deze blog willen we jullie informeren over de laatste stand van zaken en een update geven van het protocol.
Protocol
De regels blijven/worden als volgt:
Neem te allen tijde verantwoordelijkheid bij gezondheidsklachten.
Blijf thuis bij verkoudheid, koorts of andere corona-achtige klachten.
Volg de adviezen van de GGD als jijzelf of iemand in je huishouden besmet is met het corona virus.
Alle deuren van de box staan altijd open, zodat er voldoende ventilatie is.
Bij binnenkomst desinfecteer je je handen bij de desinfectie zuil.
Je volgt de juiste looproutes en wacht voor de ingang op 1,5 meter afstand als er mensen voor je staan.
Je neemt plaats in een van de aangegeven vakken op de vloer (op 1,5 meter van elkaar).
De lessen worden na ongeveer 45-50 minuten afgerond, zodat er voldoende tijd is om de spullen schoon te maken en plaats te maken voor de volgende groep.
Na de les desinfecteer je je eigen spullen m.b.v. desinfectie spray en papier.
De volgende groep wacht tot de groep ervoor uit de zaal is.
Bijkletsen voor/na de les is op eigen verantwoordelijkheid buiten op 1,5 meter afstand van elkaar.
Rooster
Het rooster wordt langzaam weer zoveel mogelijk hetzelfde zoals voorheen. O.a. het weightlifting uur op vrijdagavond komt weer terug. De open gym uren en kids/teens uren blijven voorlopig nog op andere tijdstippen dan de normale lessen om drukte in de zaal te vermijden. T.z.t. kijken we waar er mogelijkheid is om dit weer te combineren. Indien nodig kijken we of er af en toe nog een uurtje bijgezet kan worden. Geef het bij ons aan, als je echt in de knel komt. Meld je ook echt op tijd af, als je toch niet kunt komen en zet je niet op meerdere plekken op dezelfde dag op het rooster. Gun elkaar de mogelijkheid om te komen sporten.
We hopen dat we steeds meer terug gaan naar hoe het was en dat iedereen gezond is en blijft!
Met sportieve groet,
Jeroen & Sanne
---
---
---